Shaving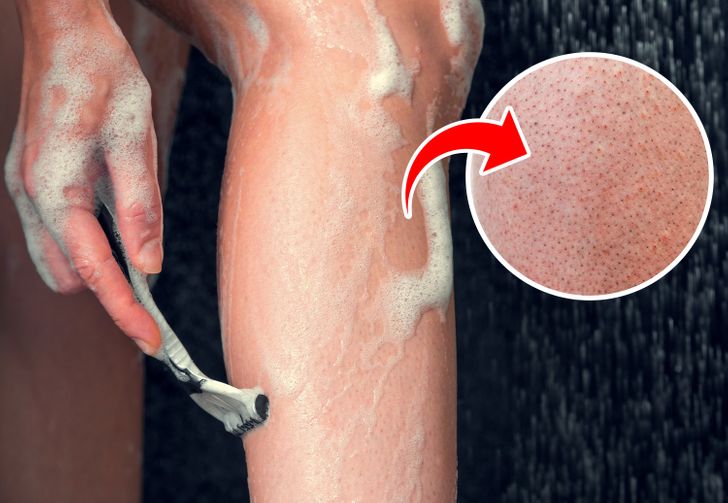 Although "strawberry legs" is considered a genetic condition and occurs most often in those with thick body hair, shaving is one of the main reasons for this annoying condition. If you're shaving with an old razor or without shaving cream, razor burn can result in irritated skin. In response to the irritation, the skin around the hair follicle darkens and black dots appear on your legs.
Folliculitis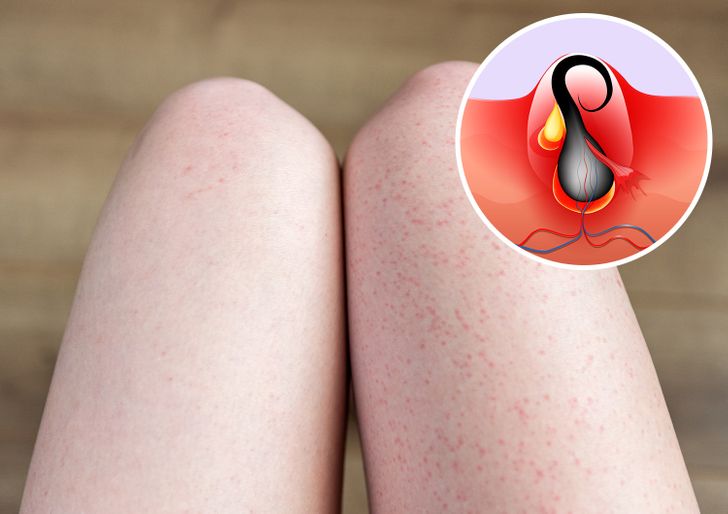 Folliculitis is a common skin condition in which hair follicles become inflamed. It has many forms and can result in the appearance of strawberry skin. A mild form of folliculitis is caused by razor bumps. This leads to ingrown hairs and may be what's causing the appearance of strawberry legs.
Dry skin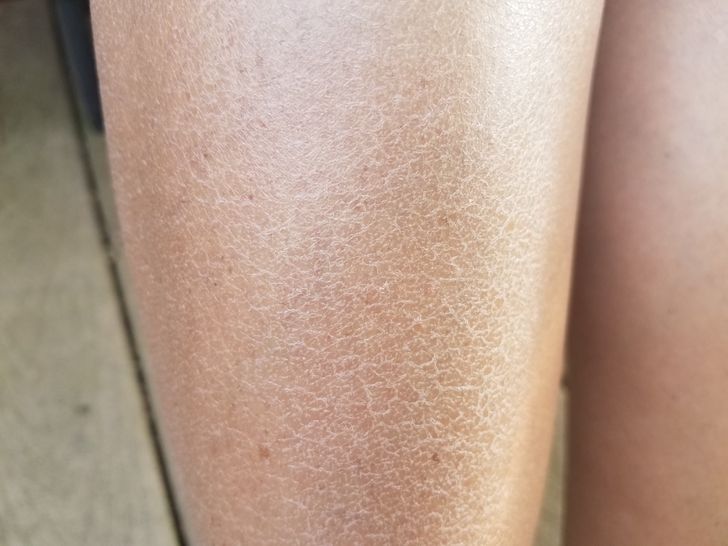 Although overly dry skin does not cause pores to darken, it makes you more vulnerable to developing razor burn and irritation. Dryness of the skin also makes dark seed-like spots more visible. The strawberry legs appearance develops more easily when your skin lacks moisture.
Keratosis pilaris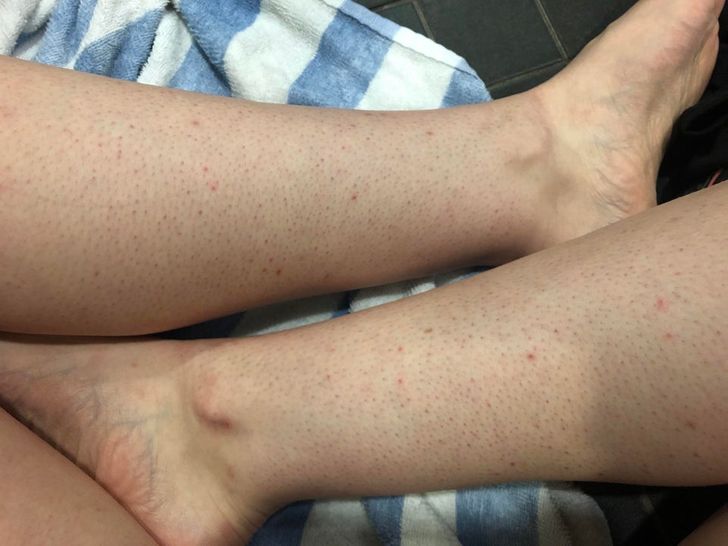 Keratosis pilaris is a common skin condition that creates the appearance of dry patches and tiny bumps, usually on the upper arms, thighs, cheeks, or buttocks. It is caused by the buildup of keratin, and forms a plug that blocks the opening of the hair follicle, which can result in a strawberry-like skin. Keratosis pilaris appears when the skin is too dry, and is more common in those who live in a climate with low humidity or who swim often in swimming pools that contain a lot of chemicals.
Ways to get rid of strawberry legs