Dhanurasana (yoga position)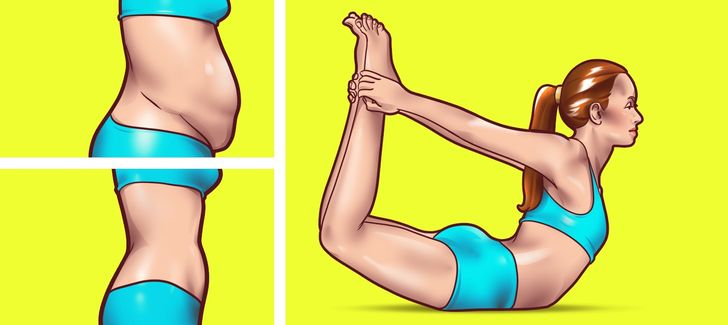 The bow posture is ideal for strengthening the core and tightening abdominal muscles. It offers a full body stretch that increases energy and promotes easy digestion.
Instructions
Lie face down on the mat with your legs stretched out and your arms to your side.
Bend your knees upward while reaching your arms back to hold your ankles or feet.
Hold the position for 15-30 seconds while breathing normally.
Exhale, and return to the lying position allowing your body to rest for 15 seconds.
Repeat 5 times with rest time in between each pose.