4. Not enough light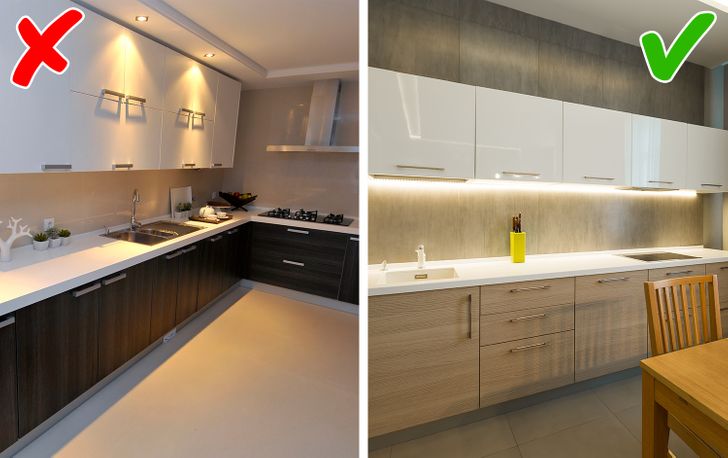 Light is extremely important. Light kitchens look bigger, but if your drawers are of a darker color, don't forget to buy additional lamps. It's recommended to install several lights: the main light from above, the light right above the countertop, and a beautiful lamp above the dining table.
It's also crucial to place all sockets in the right (and most comfortable) way. The more light your kitchen has, the more convenient it is to cook.
3. No plinth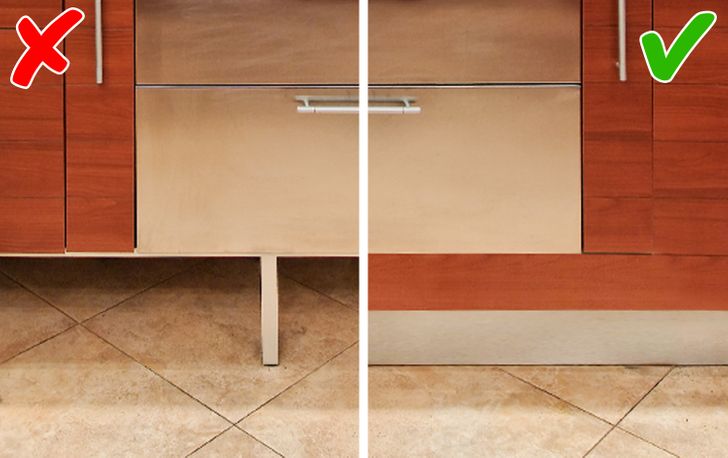 If you have a plinth, you don't have to clean under all the cabinets and remove the dust and different items that get lost there. What's more, is your kitchen looks tidier with this 5-inch plank.
2. No spaces between appliances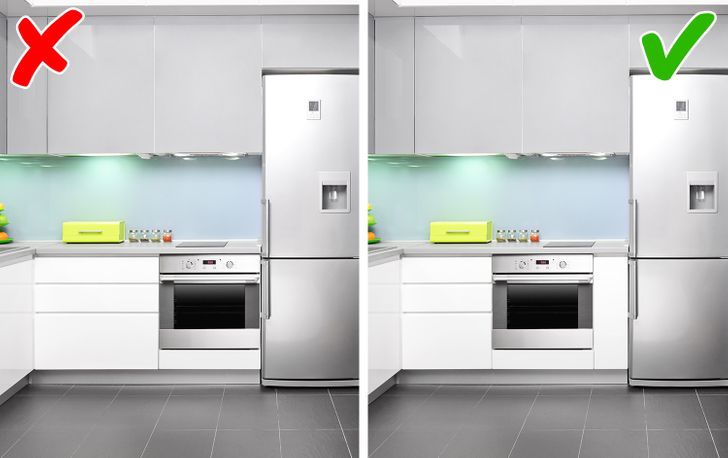 Buffer zones are the areas between a fridge, a sink, and an electric stove. They're a must because you take products out of the fridge, wash them, and then cook.
It's also not recommended to put an oven right next to a fridge: your refrigerator may break sooner. Because of high temperatures, the fridge works extra hard to hold its cold temperature. To keep your stove away from water, don't put it right near a sink.
1. Inappropriate floors in the kitchen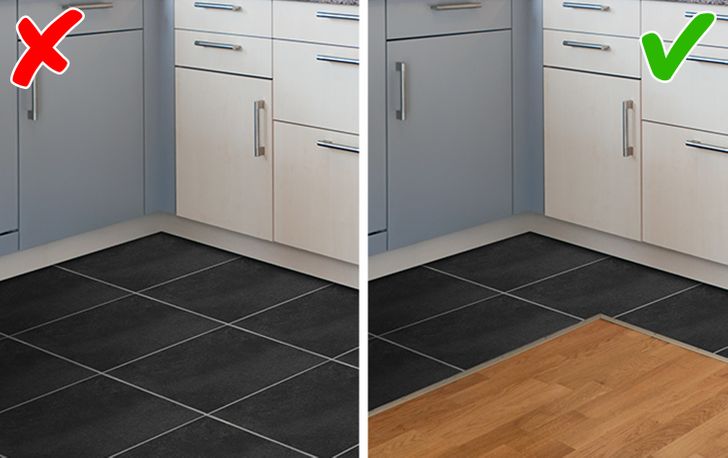 Though laminate flooring is really popular, don't put it in the kitchen as it may rise because of water. If you put tiles down, your kitchen won't look cozy as your feet will always feel cold and your pots and pans may break if they fall down.
We recommend combining tiles and thermally modified wood. Put tiles right near the countertop and put thermally modified wood in the dining zone.
Have you ever faced any of these kitchen mistakes? Do you have anything to add to this list?