Research shows that the first impression is formed within 7 seconds of meeting somebody. If you have a job interview, the manager can make a decision about hiring you in just 30 seconds. Avoiding the common mistakes that ruin this first impression could increase your chances of finding a job, a friend, a client, or a life partner.
Our team collected some common blunders that can make you appear rude, bored, selfish, and annoying in the eyes of a person you meet for the first time. Read this list through to the end to find out how to avoid errors and use your 7 seconds wisely.
1. Weak handshake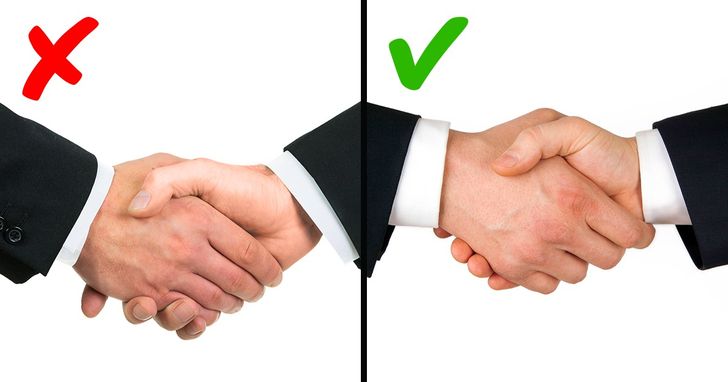 Limp handshakes can be a real killer of the first impression. Research shows that people with a weak handshake are judged as being shy, anxious, less open, and lacking any ability. Another common mistake people make is holding the other person's hand for too long. If you want to succeed, give a firm handshake and follow the two-second-rule.
2. Wrong hand position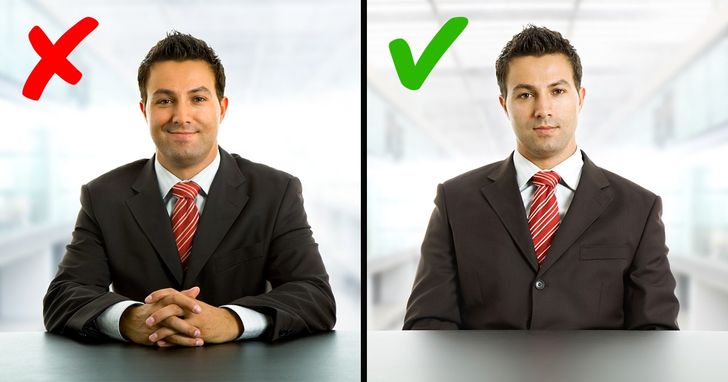 Mind the position of your hands while sitting. You can put your hands in your lap, but don't put them in your pockets because it will suggest that you are hiding something. If you put your hands on the table, don't squeeze your hands too tight or put your palms down, it could indicate that you want to control the interviewer.
Also, while placing hands on the table and loosely folding them is an appropriate and even preferrable position in the Western world, this gesture would be considered rude in Japan and India.

3. Chewing gum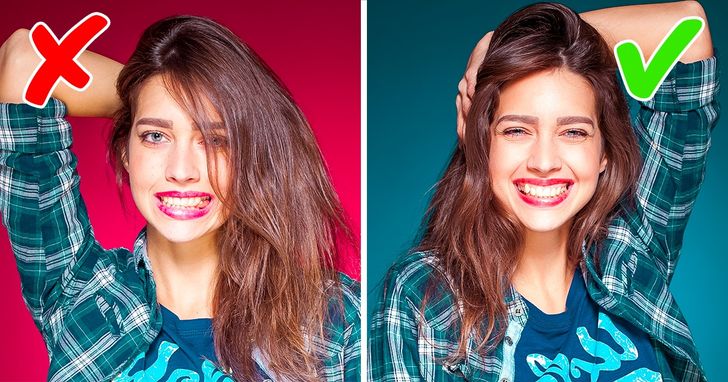 If a person sees you for the first time and you are chewing gum, they might think you are sombebody that is immature, childish, and somewhat lower class. Chewing gum is a bad idea at a job interview. However, in less formal circumstances, people chewing gum are usually evaluated as more friendly and approachable.
4. Avoiding eye-contact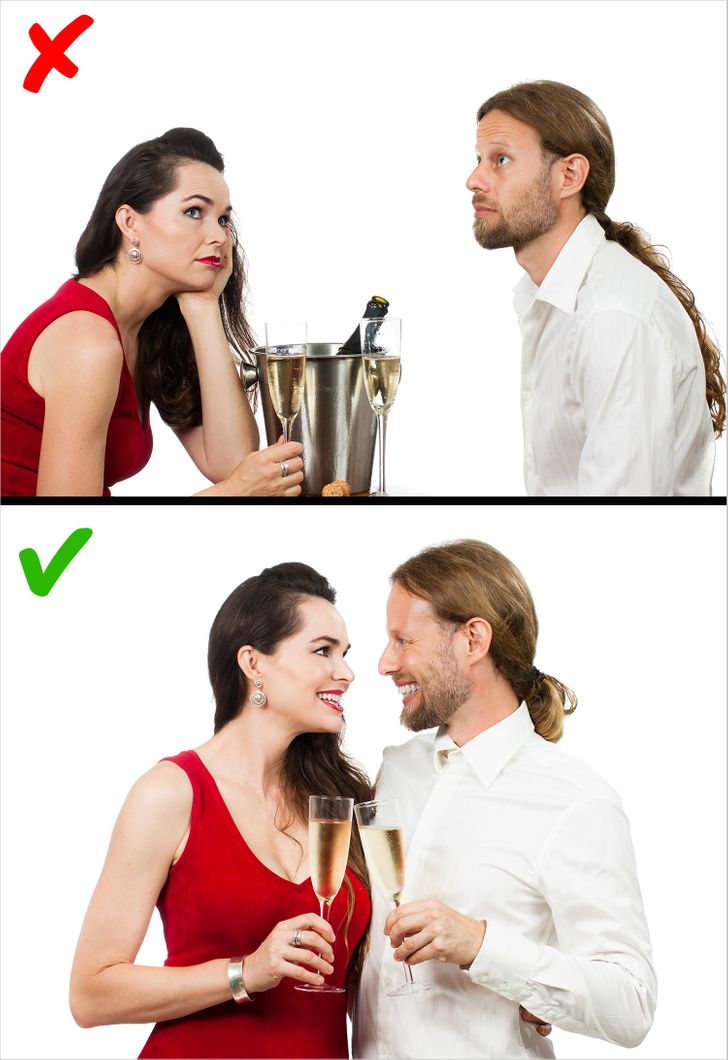 Eye-contact is a powerful tool for making a good first impression. Research shows that people maintaining eye contact while talking and listening are often judged as more confident and intelligent. People avoiding eye contact, on the other hand, are viewed as less sincere, less attractive, and more anxious.
5. Playing with your hair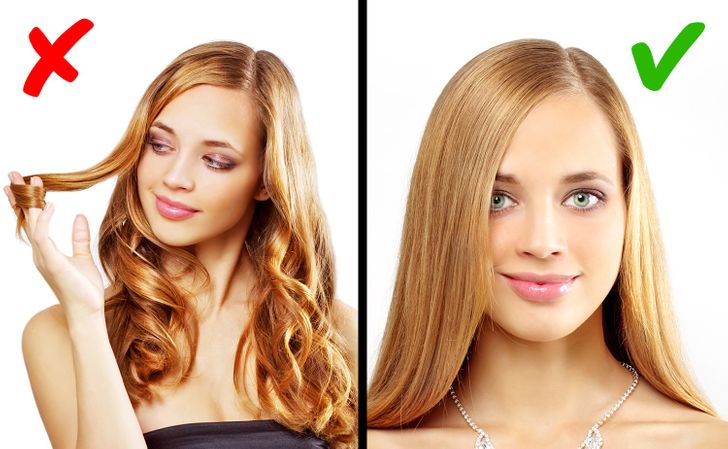 While women have been shown to touch their hair up to 18 times a day, playing with hair can send the wrong signal to the person you're sepaking with. While it's often used as a flirting technique, it can also indicate anxiety, low self-esteem, stress, and discomfort. When playing with hair becomes repetitive and obsessive, it can even signal an impulse control disorder.
6. Wrong conversation topics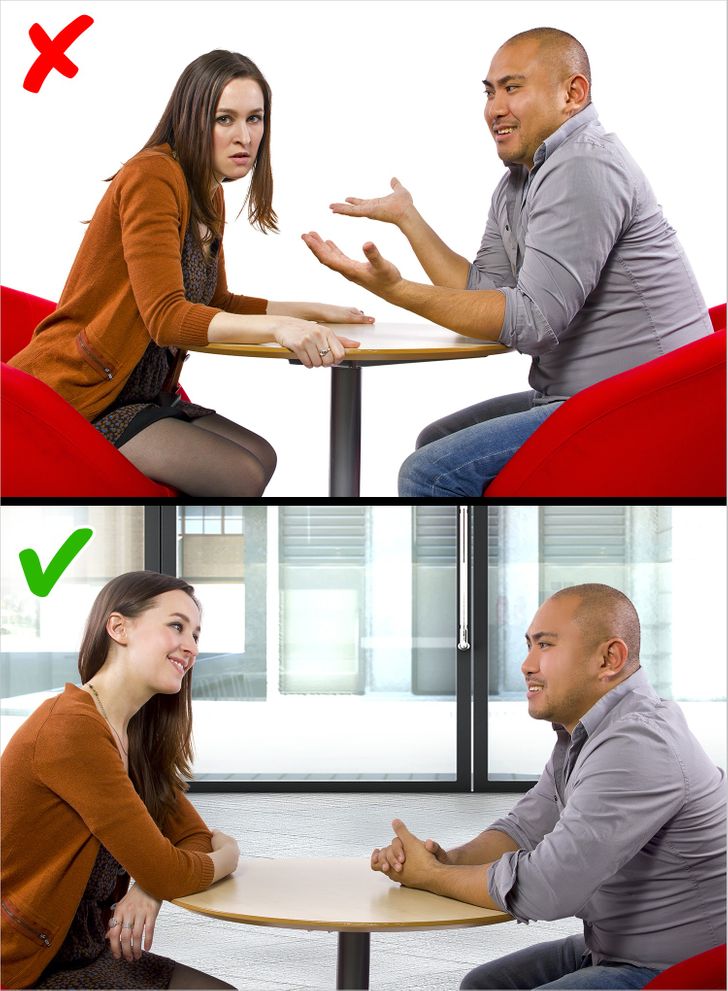 There are some taboo topics which won't help you make a good first impression on anyone: health problems, money, religion, ex-bosses or ex-partners, politics, or personal life and problems. Try not to focus the conversation only on yourself and don't forget to listen to the person you're speaking with.