7. Recalculate the caloric value of the food you eat.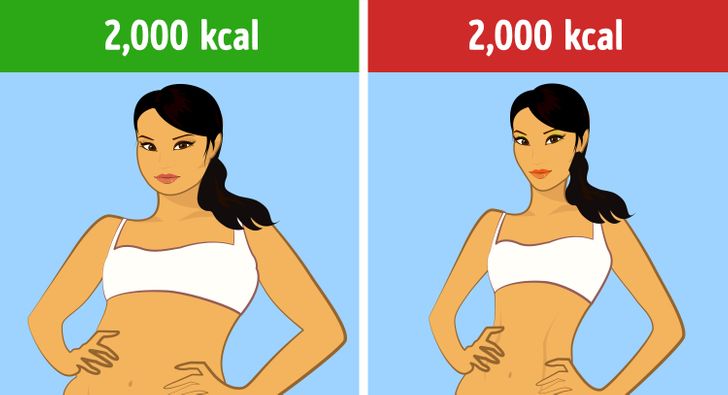 The number of calories necessary for losing weight depends not only on physical activity but also on the body mass. If an overweight person eats only 2,000 kcal a day, they will lose weight, and if a small woman does the same, she will gain weight.
Don't forget to recalculate the caloric value of your food after every 10 pounds you lose.
8. Keep a strict sleeping schedule.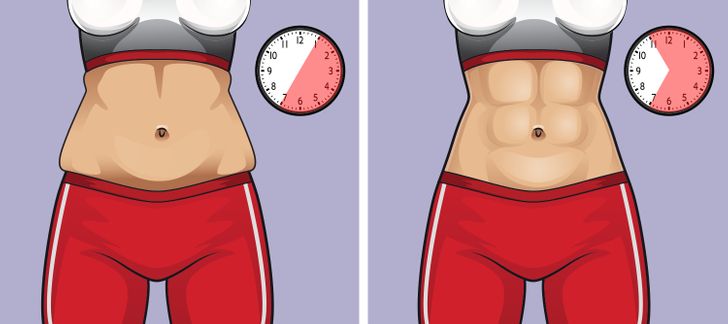 As scientists found out, it's impossible to have bad sleep and lose weight in a healthy way. There are a lot of reasons why, but in short: if you don't sleep enough, your body is stressed. Stress leads to feeling hungry and a change in metabolism. So be sure to sleep enough no matter what.
9. Count calories.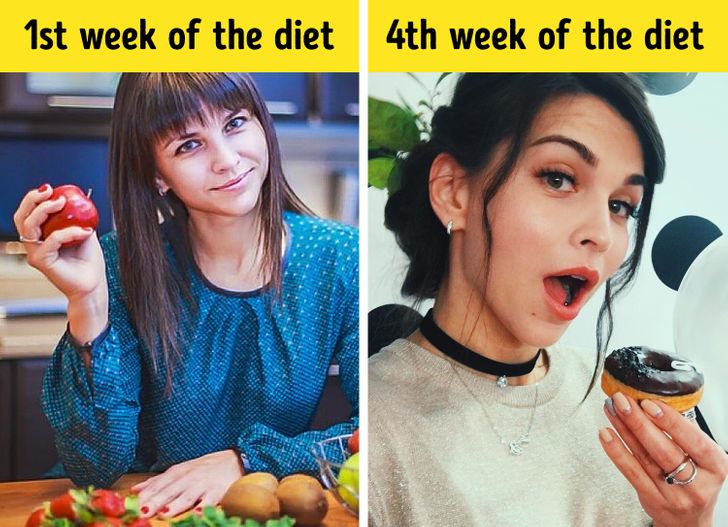 Scientists proved that people who lose weight without any supervision stop tracking what and how much they eat within several weeks. Of course, the progress stops and you can't lose weight. So, you should always know how many calories you eat.
10. Do weight training.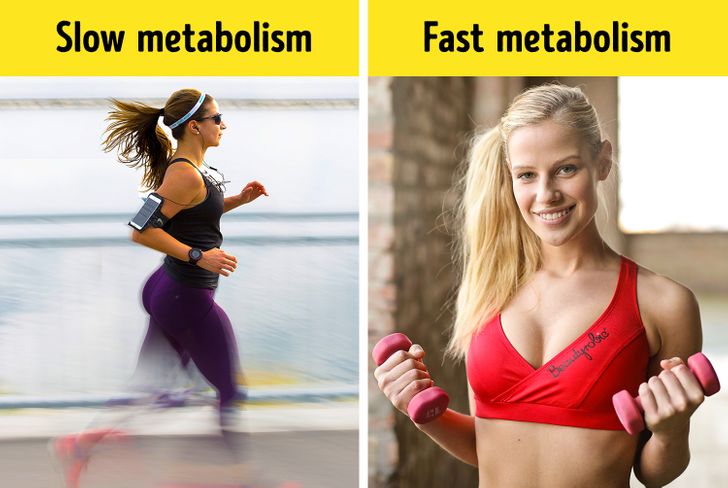 Doing weight training is less effective for losing weight than cardio workouts but they help to keep the level of metabolism which is important when you are on a long-term diet. Weight training makes the metabolism much faster and doesn't let the body switch to the low energy consumption mode.
But don't forget to eat some protein after a workout: the muscles will get stronger and you won't have any extra fat.
Have you ever had the plateau effect when you tried to lose weight? How did you deal with it? Share your experience in the comment section below.