3. Reduced ability to carry heavy things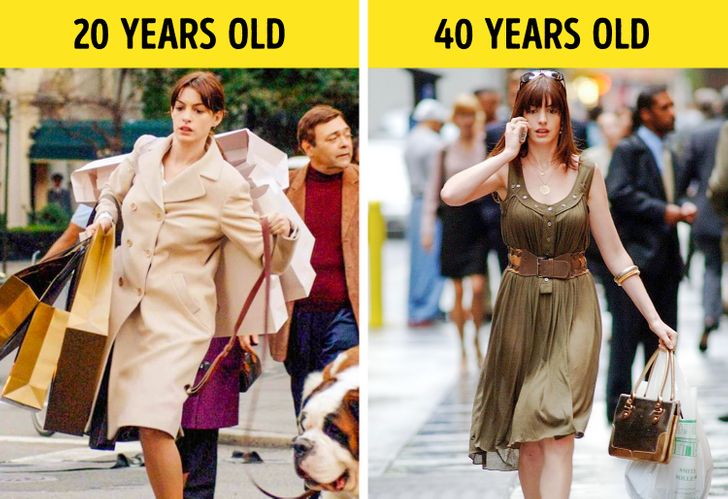 If you find it hard to move a 5-gal bottle of water from one place to another but you remember easily lifting one when you were younger, then don't be surprised because it's just a sign of the fact that you're aging. The muscle tissues lose their mass with age and it affects your strength and endurance.
4. Worsening eyesight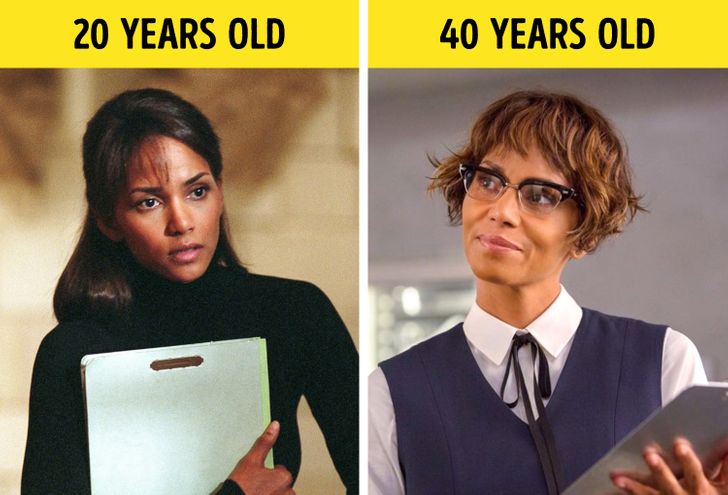 It is well-known that eyesight worsens with age. People over 40 years old experience presbyopia, the loss of the ability to focus clearly on objects that are near. Some people even have to wear glasses when they read.
Checking your eyesight isn't that hard: just put any printed text before your eyes (a newspaper, for example) and measure the minimal distance from which you can clearly see all the words. When you're 20 years old, the distance should be about 4 in and when you're 40 years old, it's almost 10 in.
Depending on the difference between your result from the average number, you can assume how quickly your eyesight is aging. If you're really concerned about your health, you can consult an eye doctor if you need eyesight correction or if some preventive measures would be enough.
5. Changes in the nature of weight gain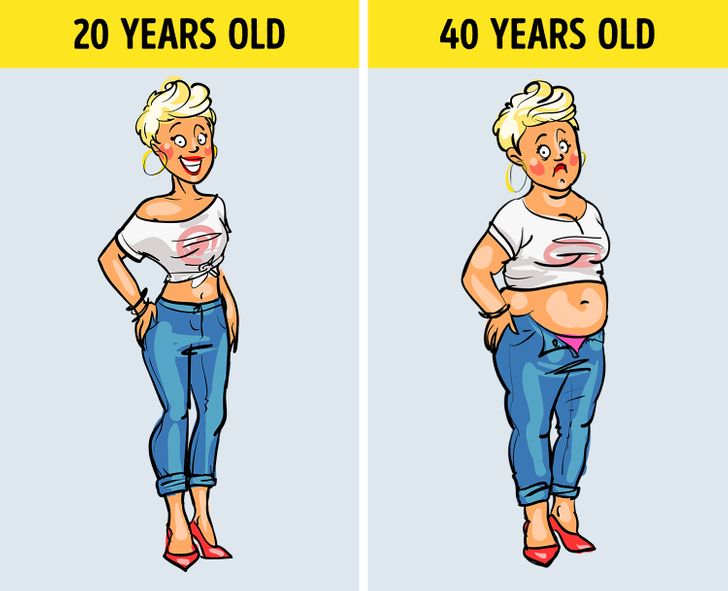 Do you feel like your favorite pair of jeans seem to be too tight in the waist and thighs? Or maybe too loose? There's a reason to worry: excess weight in the midsection is a clear sign of aging.
The situation might get even worse if you also experience muscle dystrophy, especially in the thighs. Luckily, a proper diet and regular workouts should get you back in a good shape quickly.