9. Pullup to Deadhang
What it works:
This one appears simple and strange at the same time—mostly because you look like you've taken a nap in the midst of your pullups. "Not only will this pullup-to-deadhang exercise light up your lats and arms, but your abs will feel like they're being ripped out of your stomach," Langowski says. Sounds appealing, right?
How to do it:
Situate yourself on a pullup bar, and complete half of your maximum number of pullups. At the top of your last pullup, simply hold yourself. Keep your body still, and slightly bring your knees into your chest. Hold this for 30 seconds. Then, slowly lower yourself to the ground.
Complete 3 sets of half your pullup max + 30-second holds. Superset this with exercise #10: Spiderman pushup.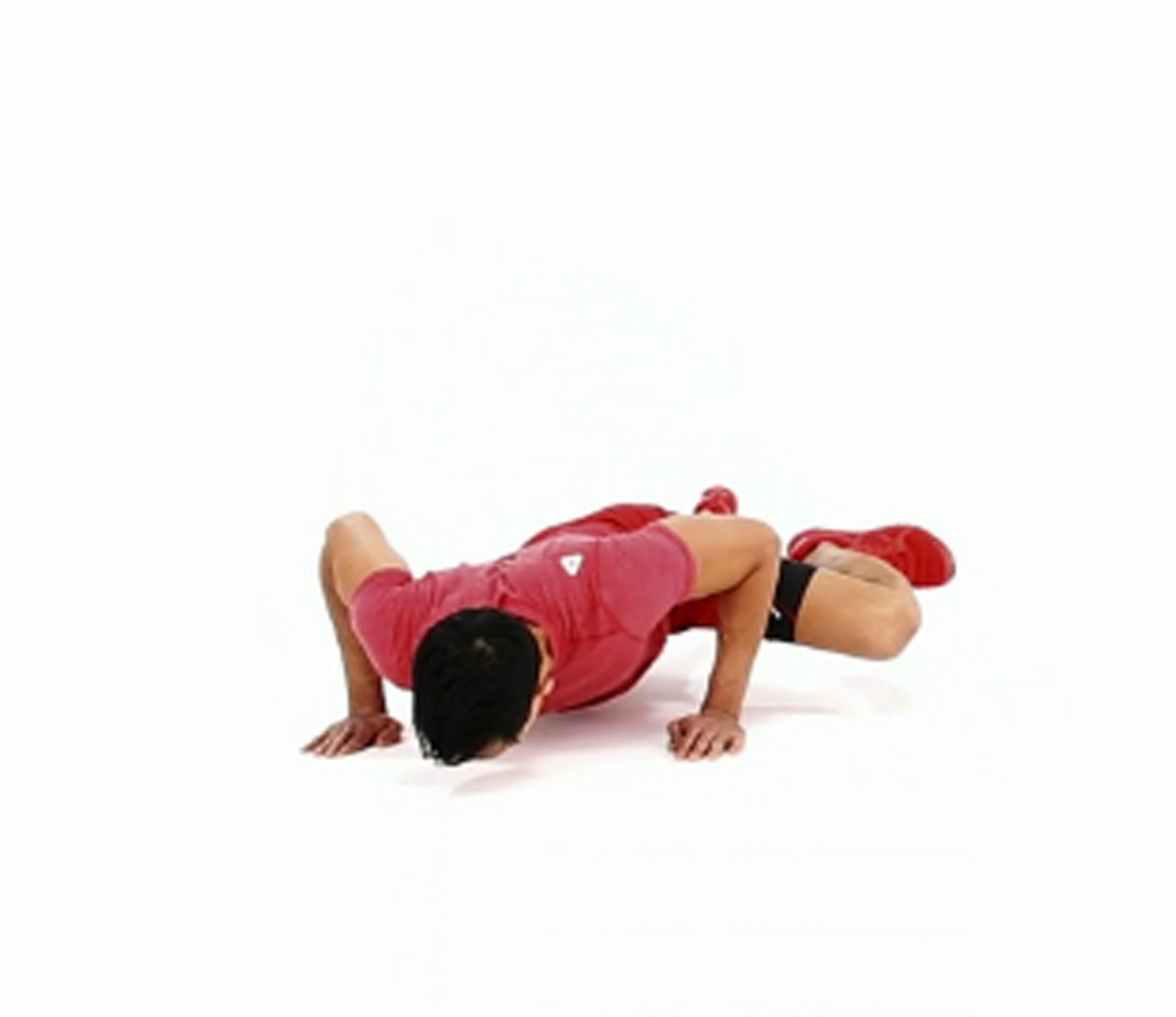 10. Spiderman Pushup
What it works:
Though you're doing a pushup, you're getting a crunch out of this move, too. As you bring your knee to your elbow, it fires all the muscles in your core, as well as the muscles on that side of your body. When you load one side of your body, it puts extra work on your arms and chest. You'll look like Spiderman scaling a building as you make your way across the floor.
How to do it:
Get into a traditional pushup position. As you lower your body toward the floor, swing your leg out sideways (keeping your knee bent), and touch your knee to your right elbow. Reverse the movement, and push your body back to the starting position. Repeat the motion on your right side, bringing your right knee to your right elbow. Continue to alternate back and forth.
Complete 3 sets of 10-20 reps on each side. Superset this with exercise #9: Pullup to deadhang.